Daniil Medvedev lands himself his first Miami Open title after beating Jannik Sinner in straight sets.
The 27-year-old Russian has been on an impressive streak this year. Taking down Dubai, Rotterdam, Doha, and now Miami to claim his 4th ATP title of 2023.
The Italian posed no threat to Medvedev and broke serve twice in the first set before going on to win 7-5 6-3 in the next sets.
Medvedev went into the match as the Florida sportsbooks favorite. This was the sixth time both have played each other, with the former world number one Medvedev winning all six, including at Rotterdam earlier this year.
Only 90 minutes were played, with Sinner looking tired going into the second set.
Sinner is currently ranked 11th in the world in men's tennis and faced off with Medvedev after a shock victory over Carlos Alcarez in the semi-final.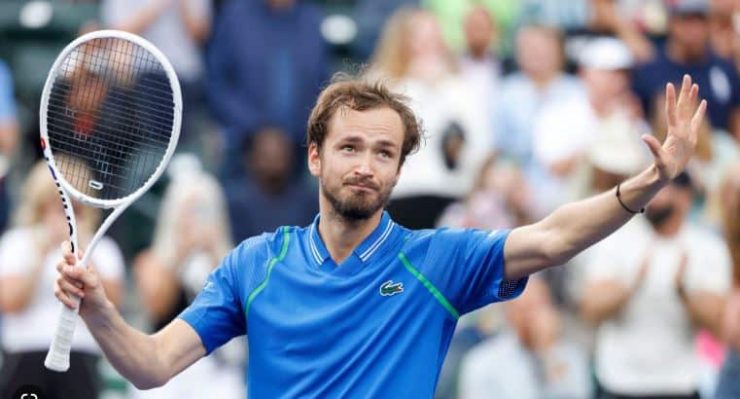 "I'm really happy. It was a tough match, it was probably the hottest and most humid day. It was not an easy condition. I don't know if Jannik had a small injury or cramp. I was also struggling but tried not to show it.
"I haven't won't such a big title in probably a year and a half. At the end I was quite shaky so the serve is a little bit tougher. I managed to get myself together and close out the match" – Medvedev.
After dropping down to number 12 in the Pepperstone ATP Rankings, Medvedev has continued on a hot streak and sits in fourth place. After Sinner defeated world number one Alcarez in a shock semi-final, Djokovic went back into first place.
Medvedev is also the first male tennis player to reach five consecutive finals in 42 years – a record any of the 'Big 3' (Nadal, Djokovic, and Federer) can't claim. The record is held by another Russian, Ivan Lendl.
Last month Medvedev reached the final at Indian Wells but came up short and couldn't claim his 5th.
Was this article helpful?